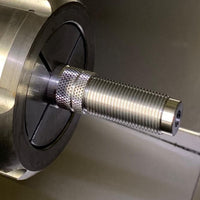 MIGHTY ARMORY DIES ARE PRECISION MACHINED FROM SUPERIOR MATERIALS.
Mighty Armory has proven to be an innovative industry leader. Modular designed dies machined from tool steels withstand the pressures from automated and lever presses everyday in over 21 countries. Our dies are 100% Made in the USA and size to spec. resulting in far better round burn and accuracy. 
DECAP, SWAGE & SIZE ON LEVER AND AUTO PRESSES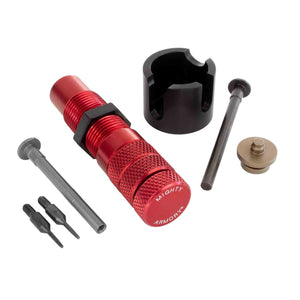 DECAPPING & SWAGE SET
Designed for almost every single stage and turret presses.  Set the die in the tool head with the Backer rod dropped in. Put the cap on, install the large or small swager on the ram, cap with the case extractor cup and you're ready to swage. Crimps are history!
Decapping punch included, just swap the rod for the pin and start decapping.
SHOP SWAGING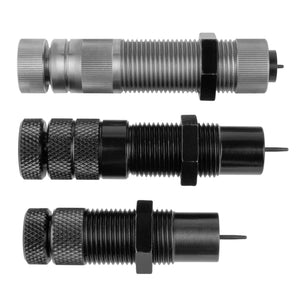 MADE IN THE USA
The goal at Mighty Armory is absolute quality and unprecedented customer service.
Case preparation is the foundation of a great round. Mighty Armory Precision guarantees your satisfaction. You will immediately feel, see and shoot the results from  Mighty Armory Reloading Dies. Precision-made on CNC machines ensures tight tolerances and perfect vertical alignment. Buy the best and expect excellence.
Shop All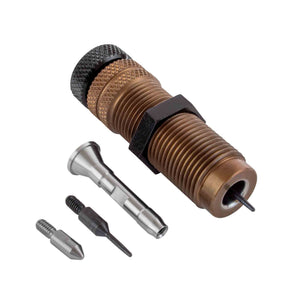 PRECISION SIZING DIES
Competition Sizing! Near .0005 concentricity. CNC Machined into outstanding modular die designs machined from High Grade Tool steel. Heat treated and tempered.
Pistol and Rifle sizing dies!
SHOP SIZING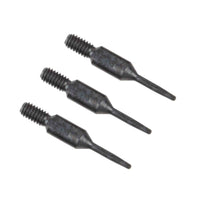 SUPER DUTY DECAPPING PINS
Mighty Armory Super Duty Decapping Pins are warrantied for 1 year when in use on all Single Stage and Turret Presses. The odds of a bend or break are near zero. The design only allows for a .001 pin tip run out, a perfect vertical alignment.
Our Pins are CNC machined steel with rolled threads, heat treated and tempered for a perfect finish.
Available in .074 standard diameter and .057 for lean flash holes like Lapua or other European brass. Strongest decapping pins in the industry; capable of punching through Berdan cases. 
SHOP PINS
REVIEWS
Hi Wayne, I'm writing to let you know I am very happy with my purchase. The decapping die I received is of excellent quality. I really appreciate its well thought out design. There is zero runout at the pin, and the ability to easily swap out different pin sizes is great! Shipping was quick and thanks for the bonus pin in each size! Thank you for providing an excellent product and top notch service.

Brent Bysterveld
Very helpful, added an additional item to my order after placed, very responsive to questions before ordering and gave knowledgeable information before order. Can't speak highly enough of Wayne and his company!! Excellent products, have worked better then advertised!

Memphis Sellers
I reload and shoot about 10k rounds a year and I HATE EVERY SECOND of reloading. Stuck cases, crushed brass, bulged cases I have been told my reloading press may be on an Indian Burial ground. Last month I ordered a Mighty Armory sizing and decapping die. After a week it's the best money I've spent since I got a case feeder. I instantly solved my brass hanging up in station one. My brass case gauges every time. It's been amazing. Don't be cheap, buy one, they are the best dies out there.

Chandler K